Score Daily Deals and Unleash Your Cannabis Experience with Cupcake's Cannabis
At Cupcake's Cannabis, we're more than just purveyors of premium cannabis products; we're dedicated to elevating your everyday experiences and turning each day into a celebration. Our commitment goes beyond offering exceptional cannabis—it's about providing you with more value, more enjoyment, and more reasons to dive into the world of cannabis with enthusiasm. With our thoughtfully curated daily deals, we aim to enrich your journey, ensuring that whether you're a seasoned cannabis connoisseur or a curious beginner, there's something special awaiting you each day.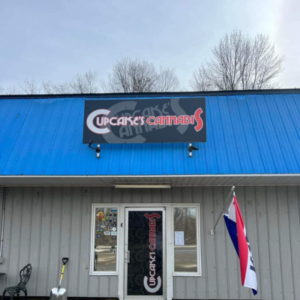 Our daily deals are designed to cater to a diverse range of tastes and preferences. From enticing discounts on your favorite strains to exclusive promotions on edibles, concentrates, and accessories, we believe in making cannabis accessible and enjoyable for all. At Cupcake's Cannabis, we understand that your relationship with cannabis is as unique as you are, and our daily deals reflect that. Whether you're looking to explore new products, stock up on essentials, or simply treat yourself to a little extra something, our daily offerings are here to enhance your cannabis experience and make every day a reason to celebrate.

Mo' Money Monday – Kickstart Your Week with Savings

Mondays can be a drag, but not at Cupcake's Cannabis! Start your week with a bang and save mo' money with a fantastic 10% off your purchase. Some exclusions apply, so be sure to ask in-store for more details. It's the perfect opportunity to stock up on your favorite products or try something new without breaking the bank.

Toke on Me Tuesday – Elevate Your Flower Experience

Tuesdays are all about embracing the flower power. Get 10% off select flower strains and elevate your cannabis experience to new heights. Whether you're into relaxing indicas, invigorating sativas, or balanced hybrids, we've got the perfect strains to suit your mood and preferences.

Wax on, Wax off Wednesday – Dive into Concentrate Delights

Wednesdays are dedicated to the concentrate connoisseurs. Save a fantastic 15% on wax and cartridges and experience the world of potent and flavorful concentrates. Whether you're a fan of waxes, shatters, or cartridges, this deal is your passport to exploring the exciting world of cannabis extracts.

Thank You Thursday – Gratitude and Premium Pre-Rolls

Thursdays are all about gratitude and premium in-house flower. Show your appreciation for yourself with our "Buy two pre-rolls, get one free" deal on premium in-house flower. It's a perfect way to unwind and enjoy the finer things in life.

Fire it up Friday – Ignite Your Weekend with Flower Delight

Fridays are all about sparking up your weekend celebrations. Purchase a ½ ounce of flower and receive an additional ⅛ of flower, on the house. It's the ideal way to ensure you have plenty of flower to enjoy throughout the weekend's adventures.

Saturday Swag – Style Meets Savings

Saturdays are your chance to show off your cannabis pride. Save a cool 20% off hoodies and let your style speak for itself. Wear your Saturday swag with pride and embrace the weekend with a dash of cannabis flair.

Sunday Funday – Indulge in Edibles and Savings

Sundays are for fun and relaxation. Take your cannabis experience to a new level with 15% off edibles. Whether you're a fan of gummies, chocolates, or other delectable treats, Sundays are the perfect day to indulge your taste buds and save at the same time.

Honoring Veterans – 15% Off as a Token of Gratitude

Cupcake's Cannabis proudly supports our veterans. We offer an exclusive 15% discount as a token of our gratitude for the sacrifices you've made. It's our way of giving back to those who have served and continue to serve.
Every day is a chance to score incredible deals and elevate your cannabis experience with Cupcake's Cannabis. From Mo' Money Monday to Sunday Funday and everything in between, our daily deals are designed to cater to your preferences and provide you with more value for your cannabis journey. Visit our store, explore our products, and embrace the excitement of our daily deals while indulging in premium cannabis products that enrich your life in more ways than one.