Father's Day with Cannabis in Maine: Unforgettable Adventures for the Ultimate Celebration
Father's Day holds a special place in our hearts, as it gives us an opportunity to express our deep appreciation for the remarkable fathers in our lives. As we reflect on ways to make this day truly unforgettable, one destination comes to mind—Maine. Its captivating landscapes, diverse outdoor activities, and serene tranquility make it the perfect backdrop for creating precious memories with dad. In this blog, we are thrilled to share a curated list of Father's Day ideas in Maine that we have discovered— from thrilling golfing adventures to invigorating walking trail explorations, and even refreshing day trips to the picturesque lakes and rivers. And to add a unique and delightful twist to your celebrations, we will be exploring how we can elevate our Father's Day experience with our exquisite cannabis-infused treats. Let's make this day special by showing love, appreciation, and exploring the wonders of this beautiful state. 🌲❤️
Tee Time at Maine's Golf Courses
Discover Maine's stunning landscape with exceptional golf courses that will thrill golf enthusiasts. ⛳️🌲Treat your dad to a memorable day on the greens, surrounded by stunning natural beauty. From the challenging fairways of Sunday River Golf Club to the oceanfront charm of Cape Arundel Golf Club and the scenic splendor of Belgrade Lakes Golf Course, Maine offers diverse options for players of all skill levels. Bond with your dad over friendly competition amidst captivating scenery, and consider adding an extra touch of relaxation and enjoyment with cannabis-infused treats from us. Make this Father's Day truly extraordinary.
Exploring Maine's Walking Trails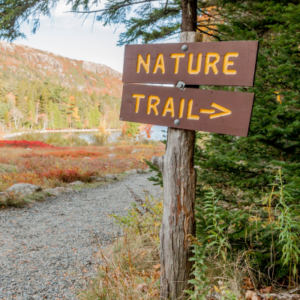 For dads who appreciate the serenity of nature and enjoy outdoor adventures, Maine's walking trails offer an unforgettable Father's Day experience. Strap on your hiking boots and venture through forests, along rugged coastlines, and to majestic waterfalls. Discover the iconic Acadia National Park, where trails like Jordan Pond Path and Precipice Trail showcase breathtaking views and invigorating challenges. As you and your dad explore the trails, consider enhancing the experience with cannabis. With our help, you can elevate your connection with nature and enjoy the tranquil beauty of Maine even more. Just remember to consume responsibly and savor the moments of serenity and relaxation with your dad in this stunning natural setting.
Day Trips to Maine's Lakes and Rivers
For those with a love for water activities and relaxation, Maine's mesmerizing lakes and rivers are calling. Plan a day trip to experience the beauty firsthand. Whether it's kayaking along the waters of Moosehead Lake or casting a fishing line into the rivers teaming with trout and bass, Maine offers a diverse range of water-based adventures to suit every preference. Enjoy a peaceful boat ride on Rangeley Lake, soak in the scenic beauty, and create cherished memories. For extra relaxation and enjoyment, consider adding cannabis to your Father's Day celebrations. We offer a selection of cannabis-infused treats that can enhance your experience, providing an opportunity to unwind, reconnect, and celebrate in a peaceful and idyllic setting. Just remember to consume responsibly, savor the tranquility of nature, and create lasting memories with your dad on this special day.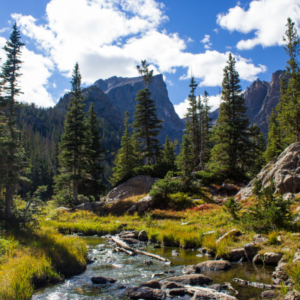 Father's Day in Maine presents an extraordinary chance to celebrate and create cherished memories with loved ones. Whether you choose to tee off at stunning golf courses, explore the captivating walking trails, or embark on refreshing day trips to lakes and rivers, Maine offers the perfect backdrop for an unforgettable Father's Day celebration. Get ready to celebrate together in the breathtaking landscapes that this amazing state has to offer. It's going to be an unforgettable Father's Day! Make this Father's Day truly exceptional and honor those who have made a significant impact on your life with an experience they will treasure forever.
Cupcake's Cannabis: Your Trusted Maine Craft Cannabis Caregiver
Experience premium quality craft cannabis at Cupcake's Cannabis in Winslow, Maine. We pride ourselves on cultivating top-notch products for patients and wholesalers. With a focus on small-batch grows, we consistently deliver fresh, clean cannabis flower. Choose curbside pickup or shop in-store, catering to Maine Medical Marijuana cardholders. Count on our local professionals for euphoric relief and exceptional medicinal care.