What Is Craft Cannabis?
Artisanal craft cannabis is distinguished from "ordinary" cannabis grown in large businesses through meticulous growing practices involving manual harvesting. 
The finest fragrances, tastes, and impacts of the breeds they employ come from growers who can control and closely monitor every small aspect of producing cannabis, from seedling to harvesting to curing.
Cupcake's Cannabis is a family-owned business in Winslow, Maine, that sells high-quality craft cannabis cultivated and produced fresh and with care. Contact them for delivery or curbside pick up, whatever works for you!
Craft Cannabis: The Basics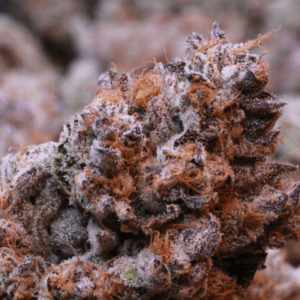 The phrase "craft cannabis" applies to the cultivation of cannabis that has been carefully crafted by hand. To produce smaller batch quantities of high-quality cannabis that provide you with a more desirable product. Growers take great pride in cultivating cannabis strains specific to the desired end result and have to carefully nurture them.
Craft cannabis is characterized by its small-batch production and highly specialized cultivation techniques that are challenging to duplicate on a large scale by lesser growers.
Additionally, craft cannabis production is expected to be of a higher caliber by consumers since they are produced in more optimum growing circumstances thanks to smaller businesses.
Advantages of Craft Cannabis
Craft marijuana has several advantages for the industry, the ecosystem, and your wellness. 
One of its main advantages is that cannabis cultivation employs ecologically responsible techniques. Additionally, craft cannabis farms are dedicated to implementing eco-friendly practices and applying procedures that larger businesses could find challenging to duplicate. 
It results in exclusive, high-quality items for customers. Environmental pollutants have a role in several problems affecting the environment and health.  
Craft Growers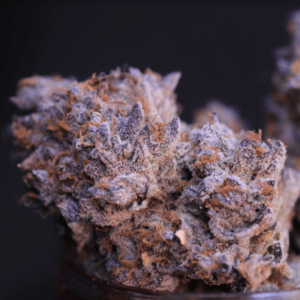 Craft producers operating in smaller institutions frequently concentrate on quality in their designated grow area, unlike huge growers, who typically concentrate on increasing production. 
Additionally, craft cannabis growers can regulate every factor affecting the plant's growth, resulting in consistently greater quality than if they had to maintain larger scale quantities. 
Many craft cannabis farmers adhere to taking care of the environment by employing lights during off-peak times, among other green initiatives. Craft cannabis also requires love and assistance from the start of the developmental process to the end; these qualities are not negotiable.
In essence, the growers are dedicated to cultivating top-shelf cannabis with delectable terpenes and a stronger flower. Small-batch manufacturers trim their plants by hand rather than machinery, which helps preserve the integrity of the plant.
Why Craft Cannabis Is Different
Craft marijuana presents a more alluring alternative to conventional marijuana since it produces top-shelf cannabis varieties that stick out by paying close attention to the tiny details.
Additionally, craft marijuana is usually a little more costly than marijuana grown on a huge scale, but it's worth the money. These artisan producers' market determines their enthusiasm, attention to detail, and high growing standards, giving customers a better overall experience. 
In fact, cannabinoids and terpenes are two of cannabis' many key components, and it is hardly combined with any other active compounds. 
Craft cannabis specialists understand combining and cross-breeding cannabis strains can achieve certain desired benefits.
To End
The best-grade cannabis will remain sought after by craft consumers as marijuana develops into a significant medicinal and recreational product. As a result, people should anticipate innovative marijuana goods like artisan cannabis that guarantee a constant high grade.