Maine Office of Marijuana Policy Evolves
Marijuana legalization has sparked much controversy and debate. While humans have used many different plants since they first appeared on Earth, humanity adopted Cannabis use early and often. A hot topic across the country, this topic will continue to dominate state legislatures for years yet still be an important conversation starter in society today. 
As the Maine Office of Cannabis undergoes its next major switch, it's important for everyone involved to be aware of what will happen and when. This blog post serves as a guidebook on preparing you or your business. So, you can continue operating normally during the said switch and how long those initiatives may take. 
From the Maine Office of Marijuana Policy (OMP) to the Office of Cannabis Policy (OCP)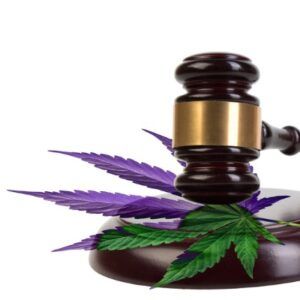 The Office of Marijuana Policy (OMP) recently announced that the organization will now go by the name Office of Cannabis Policy (OCP). "Marijuana" is replaced with "Cannabis" in most state laws by legislation. This is endorsed by Assistant Majority Leader Rachel Talbot Ross (D-Portland).
OCP is moving forward with some changes immediately, even though this legislation won't work until 90 days after the legislature reconvenes. Involved parties will immediately notice many changes that are visible to the public. However, some things will market continuously under the old OMP name while the agency works to transition to OCP fully.
New Name and Logo
Documents, such as identification and business permits issued by OCP, will incorporate the new name and logos. The licensee or registrant will replace any current copies of these legal records that still bear the agency's preceding name and logo when they are renewed.
"Marijuana" will be changed throughout and replaced on documents like patient certification forms. Once the current supply is depleted, and the patient is approved or renewed, the previous name of the agency will replace the established certification papers granted.
Cannabis's Endless Terms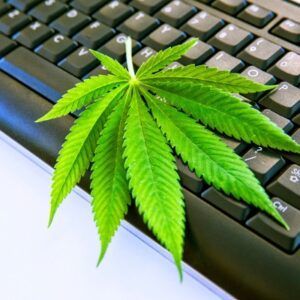 At least 1,200 slang terms refer to marijuana in different forms, also known as cannabis, weed, pot, or, as some say, ganja. But where do the terms for marijuana originate? The need for terminology arose because of the illegality.
Marijuana has, however, long been associated with the notion that it is a harmful and addictive intoxicant rather than a holistic, herbal remedy. This stigma has largely thwarted efforts to legalize cannabis in the US. As grown-ups and authorities learn the meaning of a particular term is slang, it's time to change it.
Even though its precise ancestry is unknown, the word "marijuana" originates in Mexico. Martin Booth explained this in his book Cannabis: A History. The term Maria y Juana, which means "brothel" in the Aztec language, may have originated as a slang for "brothel" among soldiers.
On the other hand, the LA Times reported that five Californian high school students coined the term "420" in the 1970s. Because of that unmentionable quality, it most likely contributed to April 20 becoming the bong hits day.
Each term is most likely derived from the heady effects, appearance, and quality of Cannabis. "Herb" is the term used by Rastafarians, who use the substance in religious, ceremonies and context to highlight that it is "natural" like other herbs. The substance has also been referred to as "mother nature," the "righteous bush," and the "noble weed," in other cultures with an equal flair.
To Conclude with More Changes to Come for Maine
OCP will adjust accordingly over the coming weeks, months, and years to demonstrate the organization's rebranding. These adjustments include remodeling signage, field staff uniforms, and the exhaustion of current branded product supplies like patient registration forms.